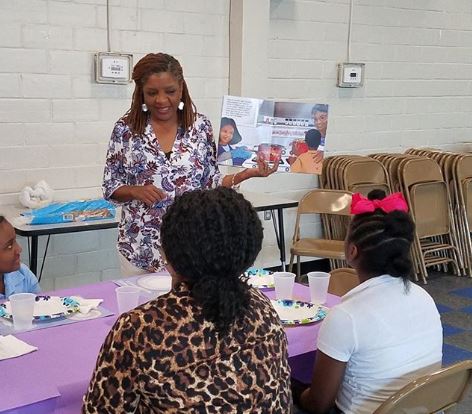 School and Library Visits
Rita Collins' speaking events entertain, inspire, motivate, and educate. She believes that words are seeds of nourishment for the mind and the heart. With these firm beliefs, she creates content that delights, encourages, and prompts children and adults to grow healthy minds and hearts.

If you have any questions or would like to book an engagement please contact us here. Travel expenses will be negotiated depending on the distance and needed accommodations. Travel expenses may be shared by 2 neighboring schools. Book orders may take place 2 weeks before the event. All books ordered before 4 days prior to the event will be pre-autographed.

Presentations are interactive and include music and choreography for Eensy Weensy Stories and table setting activity for T Mattie's Manners.
Ready to schedule your adventure?